Congratulations, Alice Zhou!
October 04, 2020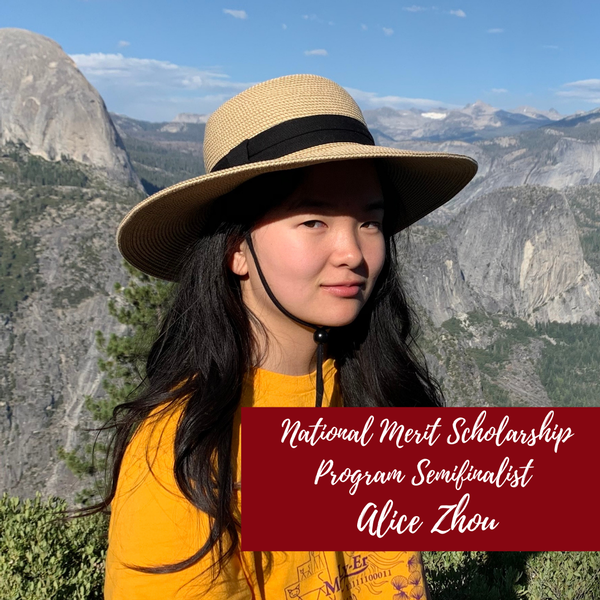 Alice Zhou was named a National Merit Scholarship Program Semifinalist!

She discovered her interest in math after joining a math program taught by high schoolers, Math Olympiad for Elementary and Middle School, in 4th grade. After entering high school, she wanted to give back by volunteering to teach a younger group of elementary students and introducing them to the fun of math. She has taught over 40 students in the past two years and will be returning to coach again this year. Additionally, she organized a free, virtual math program over the summer, where, for two weeks, she taught students 4.5 hours a day to give them a head start or review traditional math concepts, as well as an introduction to math and logic puzzles and riddles. After the long process of researching and preparing materials, finding other student volunteers to help answer participant questions, and advertising to students across the nation, hearing words of affirmation and gratitude from parents and students alike helped confirm that it was all worth it.

In addition to her appreciation for math, Alice has also taken an interest in computer science. She aims to combine her two interests and pursue a data science major in college.

We are so proud of you, Alice! You have already accomplished amazing things at FCS and we know you will continue to do so throughout your life!

Big-School Opportunities in a Small-School Environment