May 30, 2023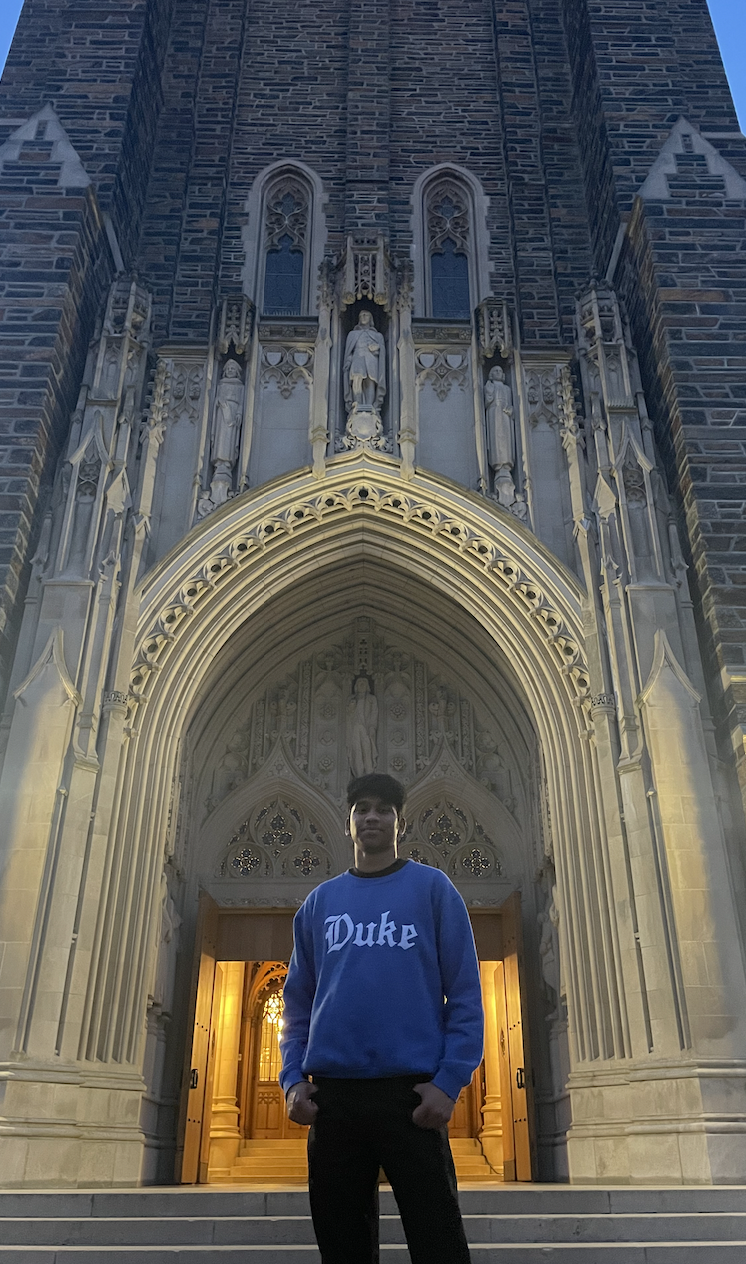 As our latest class of seniors prepares to move into the next phase of their lives, Fremont Christian would like to recognize three standout individuals, starting with our valedictorian, Harsha Rajkumar, who will be attending Duke University in the fall. Although Harsha originally planned to be pre-med, he's now leaning towards a double major of bioengineering and computer science, with a bent towards AI (artificial intelligence).
"But that might change, too," Harsha says. "There are so many opportunities." He is particularly interested in the research aspect of science, with which he already has a great deal of experience for someone his age. After transferring to FCS his freshman year, he became a mentee to Edward Njoo, a PhD candidate in chemistry at Stanford University. His first project was on the medicinal properties of certain herbs, which was followed by more internships at the GRIPS (Genomics Research Internship Program at Stanford) program, where he researched complex organic chemistry synthesis reactions. Last year, he was a finalist in the Genes in Space competition, which allowed him to travel to Washington, DC, to present his project to a group of astronauts.
Harsha also participated in track and field for most of high school and joined the varsity baseball team (who placed first in their league this year) as a senior, an experience he enjoyed so much that he hopes to join a club at Duke. He credits this surprise love of the sport to Fremont Christian. "It's a small school but has so many opportunities," he says. "The teachers and students just care for each other so much that you can get involved in any activity." Even if the activity doesn't yet exist: Harsha was instrumental in founding both the Medical Research Club and Speech and Debate Club. "That's another plus for FCS: If you're interested in starting something, it's pretty easy to do."
He also feels that the close relationships with the teachers were beneficial in his education. "With small class sizes, I was able to learn a lot more. The conversations I had with teachers and students after class are something that I probably won't forget."
One of Harsha's closest friends is co-salutatorian Stephen Lo. The two hit it off from their first day at FCS, back in freshman year, and not just because they had the exact same class schedule. "He's always smiling and laughing," Harsha says. "He lights up everyone's mood."
That's an important trait to have when you're the basketball team's captain and MVP, as Stephen was. "Even though he's academically and sports driven, his personality is something that's gonna take him really far," Harsha says about his friend.
Like Harsha, Stephen plans to study bioengineering, although he'll do so at Pasadena's California Institute of Technology, where he'll also play for the school's basketball team.
Stephen attended preschool at FCS but then went through the public school system through middle school. When he tried to enroll in high school, however, he wasn't able to take the classes he wanted, so he—and his twin brother—transferred back to FCS. "Fremont Christian has a very flexible schedule and they let me take every class that I wanted," he says. The twins' younger brother soon followed suit and transferred as well.
In addition to basketball (and taking every AP class that FCS offers), Stephen also participated in choir, an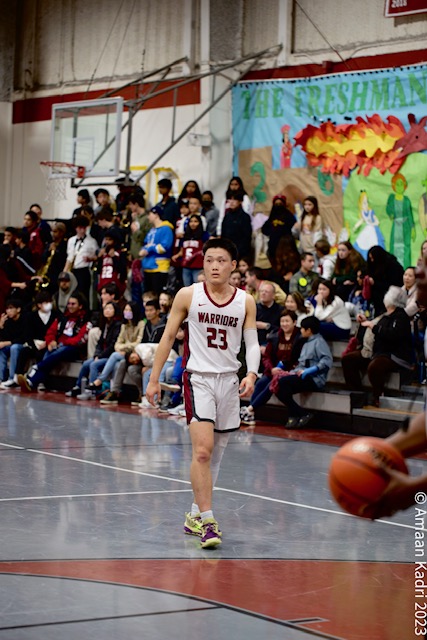 experience that saw the group perform in the FCS rendition of High School Musical, take second place at the Golden State Choral Competition, and even play at New York's famed Carnegie Hall. He and Harsha also collaborated with the Alameda County Science Fair to form a nonprofit called the More-STEM Initiative, which partners previous fair winners with underprivileged students for virtual mentorships; Stephen and Harsha helped add a face-to-face component to the program. Somewhere in between all that, Stephen found time to act as head chaplain for the student body council and president of the Health and Science Club.
"I just wanted to share a passion that I had, which was to help in science, and it was so easy," he says, grinning ear to ear. "It goes to show that anything you want to pursue [at FCS] you can. They provide the opportunities for you to achieve your full potential."
Stephen is also very proud of his friend Harsha's achievements. "FCS isn't like a lot of other schools, where students don't want to help each other because everyone wants to be the best. Seeing Harsha and I both succeed at the highest level makes me so happy. It's like a family dynamic at FCS. That's something I want to emphasize because we don't see each other as competitors. We're all here to support each other and lift each other up to be the best that we can be."
Co-salutatorian Melody Zhang echoes that sentiment. Melody transferred to FCS from a local public school just under two years ago—and she's incredibly glad she did. "At FCS, you can actually feel the positive energy in the air. There's so much school unity," she says.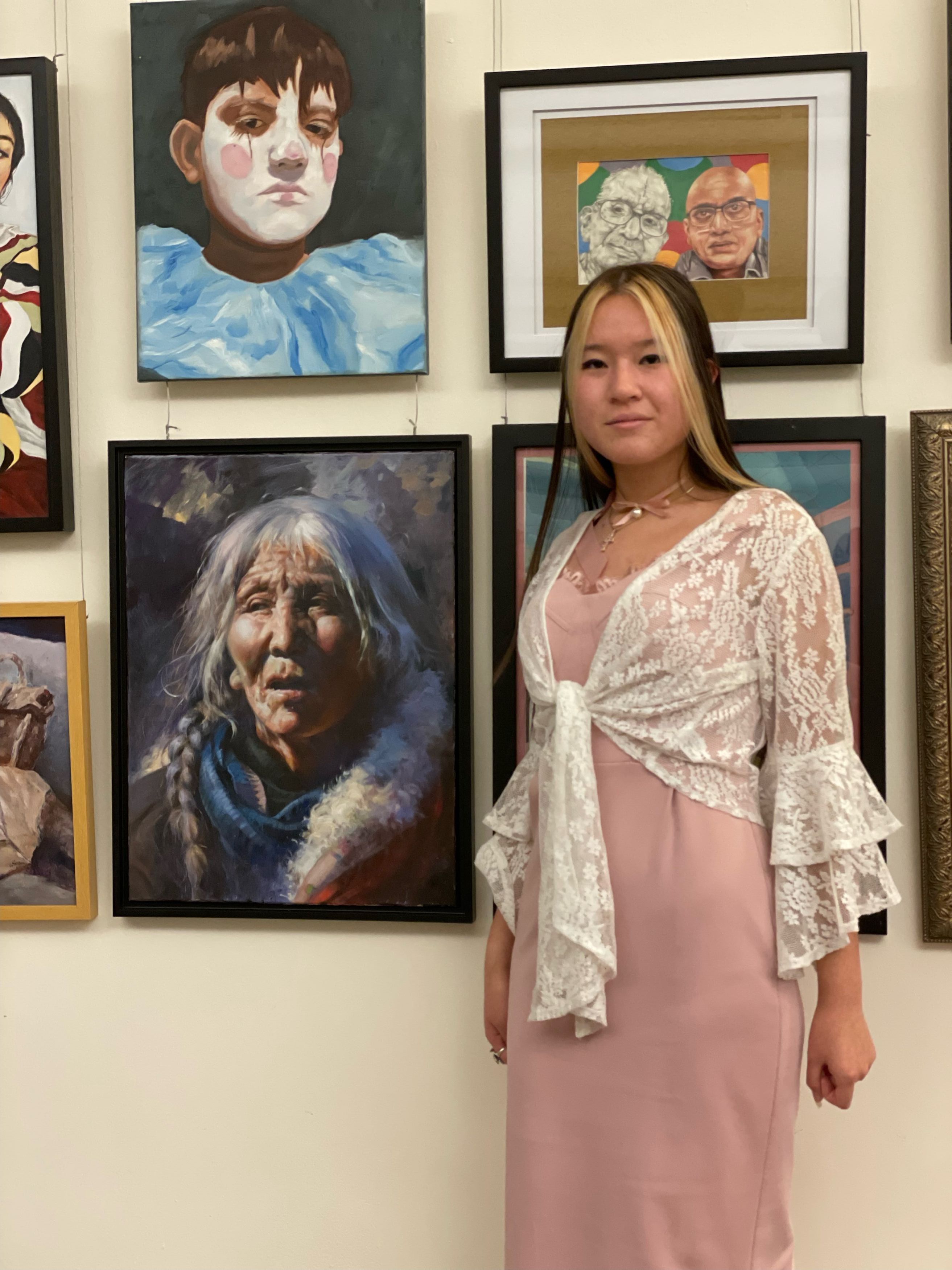 Once she landed at FCS, Melody made fast friends with other students—and even her teachers. FCS's art teacher, Ms. Yuan, recognized Melody's talent early on.
"Over the last two years, I have witnessed tremendous growth in Melody 's leadership, self-management, and teamwork," Ms. Yuan says. "She is creative and a good leader—and adept at problem-solving.I believe she will be a great artist in the future." With Ms. Yuan's encouragement, Melody entered the 2022 Congressional Art Competition, which she won for her district; her entry is currently on display at the White House.
Melody cites Spirit Week as one of her favorite FCS memories. Due to her aptitude in art, she designed and drew all of the posters for this year's homecoming court. She also participated in Mandarin choir and founded the Creative Cards Club, which sends greetings to residents of senior homes. "We write uplifting messages and affirmations to remind them that they're not alone in the world and that there's always someone thinking about them," she explains.
After FCS, Melody will be attending the University of Pennsylvania to study graphic design and user experience. "Those are both really useful and a lot of fun," she says. She hopes to use her degree to work on websites and potentially video games. "It's fun to see how even little changes to the design and the interface can totally enhance the experience," she explains.
FCS is incredibly proud of our seniors. We wish you the greatest of success!
Big-School Opportunities in a Small-School Environment