Fremont Christian School was founded in 1968 by First Assembly of God of Fremont, now known as Harbor Light Church. The pastor and church envisioned offering a Christian education at all grade levels to any family in the community who would support FCS's purpose, policies, and procedures. Every employee of Harbor Light/Fremont Christian School is an evangelical Christian regularly attending an evangelical church. It is our goal that every child who attends FCS learn what it means to have a personal relationship with Jesus Christ. Fremont Christian School is led by Head of School Dr. Tricia Meyer.
Administrators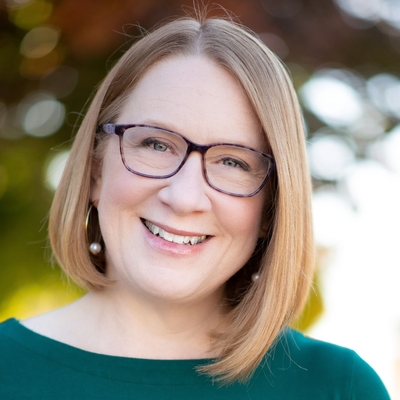 Dr. Tricia Meyer
Head of School
Dr. Tricia Meyer grew up in a family that prioritized Christian education. She attended Fremont Christian School for 13 years and even served as United Student Body President. Dr. Meyer did not plan on education as a career when she entered college, but a series of experiences over her undergraduate years led her back to FCS. She has attended Harbor Light church all her life.
Earning degrees in education and both teaching and administrative credentials have given Dr. Meyer an important professional foundation, but the impact of key Christian mentors has provided the preparation for leadership that is not typically taught in a classroom.
Having started her administrative career as a college counselor, Dr. Meyer has a special interest in post-high school advising. She finds great inspiration and satisfaction in helping students as they work through this important transition.
Dr. Meyer is an active leader of teaching and learning at Fremont Christian School. She is committed to research-based educational practices that bring about transformation throughout FCS. This is not only true for standard college-preparatory content but also for the most important content of all: biblical worldview education. Dr. Meyer wants every student to leave FCS with the sense of belonging and value that comes from being made in the image of God.
Dr. Meyer's husband, Dr. Raymond Meyer, serves as the principal of the Secondary Campus and is the pastor of First Baptist Church of Newark. The Meyers' son, Jake, graduated from FCS in 2002 and is continuing his Christian education at a member school of the Council for Christian Colleges and Universities. Dr. Meyer enjoys traveling (particularly in the UK), reading, and dogs (particularly basset hounds and doodles).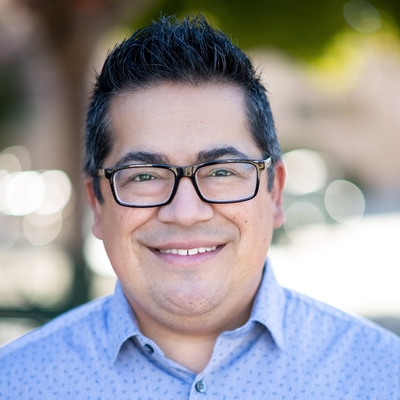 Nathaniel Jimenez
Early Education Director
Nathaniel attended FCS from kindergarten through 12th grade, graduating in 1999, and joining our preschool in summer 2003. He values the relationships he's made with students and parents over the years.
Our Early Education department is committed to developing each child's academic and social abilities with compassion and care. We welcome Mr. Jimenez's leadership as our school continues to strive for excellence, integrity, and growth.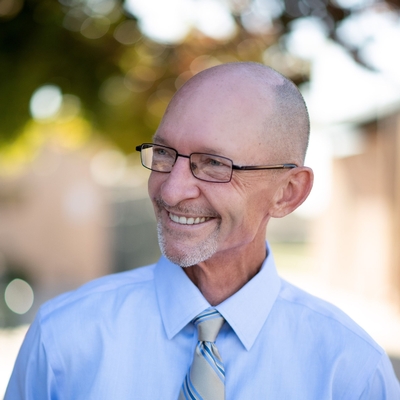 Dr. Raymond Meyer
Secondary Principal
Dr. Raymond Meyer serves as the principal of the Secondary Campus. He became a Christian in high school and attended college and graduate school intending to pursue ministry. While in school, he started working at a Christian school's after-school program. By the time he graduated, he felt that God had prepared him for and called him to the field of Christian education. He first started working for FCS in 1980, after graduating from Fuller Theological Seminary.
Dr. Meyer has lived in Fremont since 1989, and works at FCS alongside his wife, Dr. Tricia Meyer, who grew up at FCS and has served it for 30 years. They have a son, Jake, who graduated from FCS in 2022, and they are so happy that he has grown up being taught by such wonderful teachers and friends.
Dr. Meyer has taught and led in a variety of roles at FCS. He has been a Bible teacher to junior high and high school students, he served as the administrator for our elementary summer program for many summers, and had a lot of fun as the secondary activities director for a year. Before he left FCS to pursue his doctoral studies, he also served as the secondary vice principal for three years.
He is passionate about education because he believes that God created us to grow in our knowledge and relationship with Him. The goal of Christian education is to help all of us grow in our knowledge of God's creation, truth, and Word. Dr. Meyer is excited to help students to become the kind of people who reflect the image of God. He is grateful that as an administrator he can help both the teachers and the school as a whole fulfill the purpose of Christian education for the entire student body instead of just in his classroom.
Dr. Meyer enjoys classic cars, especially muscle cars from the 1960s. He has two of his own that he enjoys maintaining and driving on weekends. He also enjoys hiking and biking in amazing places in our area as well as in the Bay Area and northern Nevada. He also serves as a bi-vocational pastor of a small church in Newark, which he enjoys very much.
Melanie Williams
Elementary Principal
Melanie Williams is a talented educator who has devoted 18 years of her life to teaching and spent over 16 of those years teaching students here at Fremont Christian. In 2020, she transitioned from teaching junior high math to working as our Elementary Principal. In 2019, she took on an additional role as our Educational Technology Director. She is passionate about empowering students through technology and is uniquely equipped as we continue to transform education with the use of technology in the classroom. When not working Melanie loves cooking, baking and cheering her on her kids from the sidelines at their soccer and basketball games.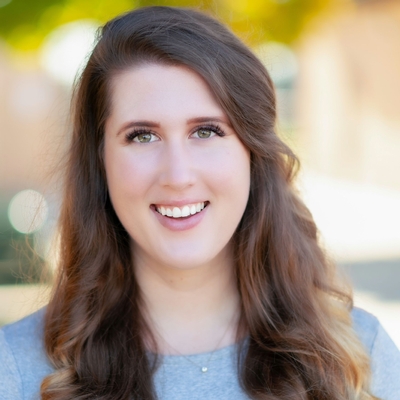 Karen Behrens
Director of Curriculum and Instruction
Born and raised in Fremont, Karen Behrens attended Fremont Christian School from kindergarten through 8th grade and always imagined herself working at a school. After attending Concordia University Irvine and receiving a California teaching credential, she gladly accepted a position as an elementary teacher at FCS in 2017. Working with some of her former teachers has been an invaluable mentorship opportunity. Additionally, Ms. Behrens felt called to work in Christian education, knowing God would lead her footsteps and use her for His work. She appreciates the ability to share her faith with students and walk alongside strong Christian colleagues for guidance and support. She attends Trinity Evangelical Lutheran Church in Palo Alto.
After earning a master's of educational leadership from Concordia University Portland, Ms. Behrens transitioned to the role of director of curriculum and instruction. Her master's thesis focused on the role of instructional strategies and classroom environment, especially with English language learners (ELLs). Ms. Behrens is dedicated to research-based best-teaching practices, including Project GLAD and the Marzano framework. She continues to attend conferences and professional development classes to understand new technology and opportunities for FCS.
Ms. Behrens and her husband, Dennis, enjoy traveling to national parks and international destinations. They also regularly visit Disneyland and are always ready for a quick weekend getaway!
Big-School Opportunities in a Small-School Environment