Fremont Christian School is committed to excellence in academic achievement and quality instruction. We believe emphasis on character development, citizenship, and Christian lifestyle are equally important. It is our desire to instill in each student the moral strength, spiritual insight, and academic integrity to live his or her life as a responsible citizen and effective Christian.
Read below to see what our families, students, and alumni say about FCS.
FEEDBACK & TESTIMONIALS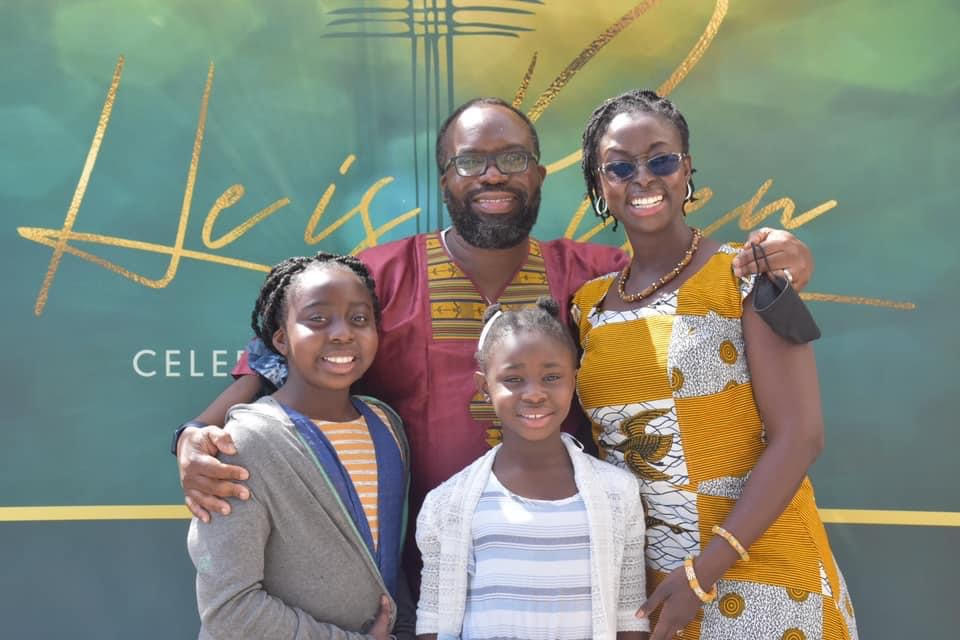 My two girls have been blessed by FCS since preschool, where they formed a wonderful foundation and a love of learning, playing, and friendships. Now in third and seventh grade, both my daughters are challenged to be their best academically in a supportive environment. Whether online or in person, their teachers partner with us as parents to ensure our children get the high-quality education they need. They manage all this while nurturing their social-emotional development and understanding of who they are in God's family. We are proud to call this community our learning "home." As a parent, I have been very blessed to be welcomed to share our culture with their classes and provide ideas to grow diversity in the school at large.
— The Walker family

The teachers, principal, and staff at FCS have been amazing. When we dropped the kids off for their first day, we immediately felt they would be well taken care of, something we did not feel confident about at their previous school. The careful organization and seamless process to get the kids safely on and off campus puts our minds at ease. The teachers do a wonderful job with communication. My kids immediately loved their new school and look forward to chapel every week. We appreciate and love our new FCS home and are so glad we transferred our kids here.
— The Price family

Sending my three-year-old son to this preschool is the best decision I've ever made. After I touring quite a few preschools in Fremont, I finally chose FCS, not only because my friend highly recommended it, but also because of the school's philosophy and that the teachers are so kind and devoted!
My son was born very premature. I am always worried and concerned about his first experience in an unfamiliar environment. I needed to find a safe preschool with caring teachers of decent morality, friendly classmates, a satisfying teacher-student ratio, a healthy hot lunch, and sufficient nap and outdoor playing time for kids to develop their physical agility skills.
I am so glad I found it! Everyday when I pick up my son, he always smiles and waves to me. He is even reluctant to go home because there he has so much fun with the other classmates. His teachers are passionate and have knowledgeable experience dealing with new kids. They comforted my son during the first couple of separation anxiety days, while keeping me updated on his behavior. It took him only about three days to get used to school without tears — a much shorter adjustment time than I'd expected!
— Linda X.
In our family, we attest our faith and love as the center core of our being. When we found FCS, we knew our children would be able to grow spiritually and academically. Having our children surrounded by God's teachings and learning the ways of serving the community really builds a solid foundation of their soul. FCS teachers are a prime example of why my children are compassionate, thoughtful, and well-rounded people.
— The Han family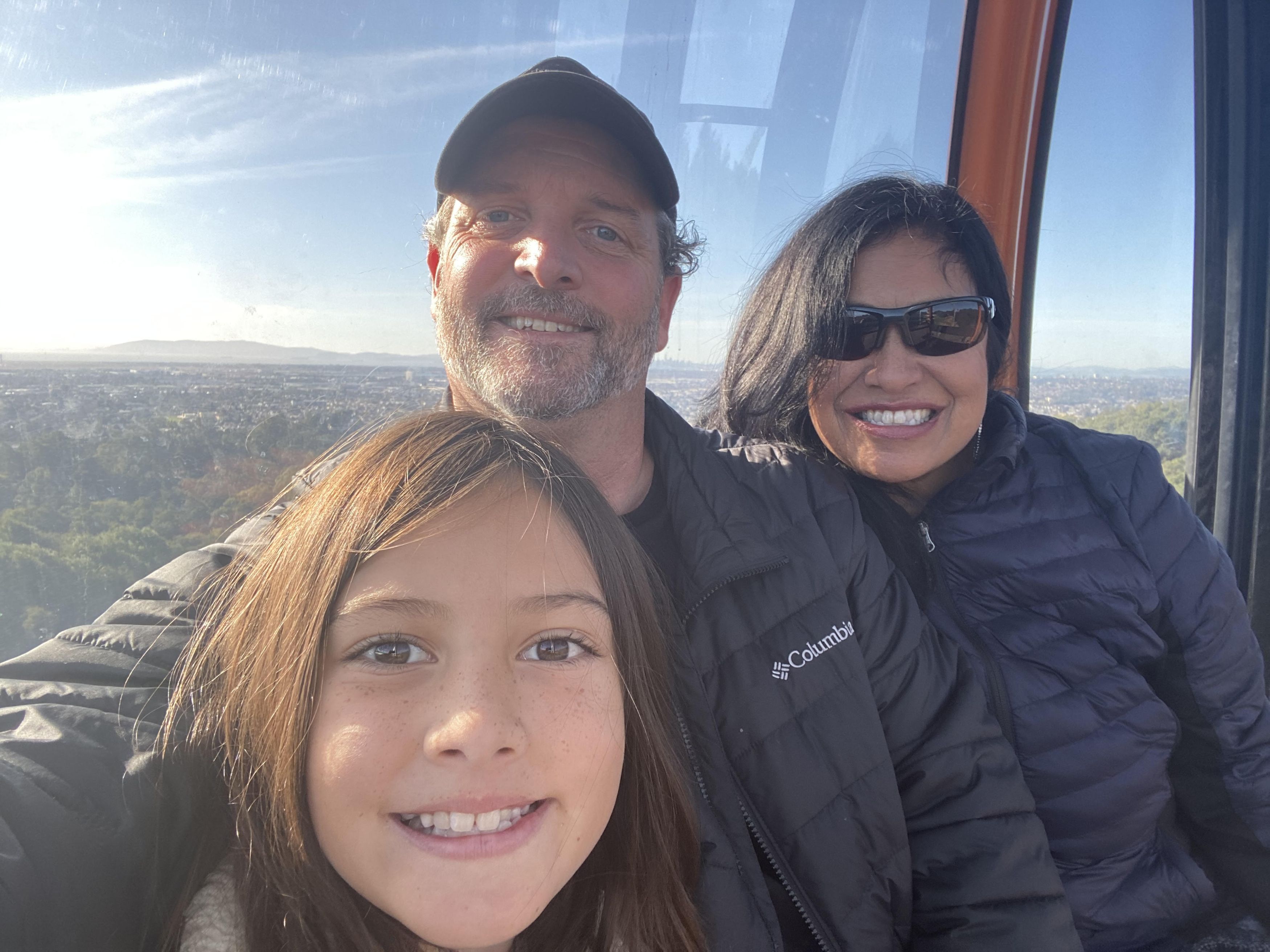 We are so grateful to Fremont Christian School and their team for helping with our daughter's continued spiritual development and walk with Christ. She continues to grow and flourish academically. Through these challenging times, we've recognized how responsible and independent Chloe has become throughout her years at FCS, but especially right now. Our daughter has grown tremendous confidence socially among her classmates and is truly thriving in the midst of the new normal. We're impressed by the teachers and the Fremont Christian staff for their efforts of managing students both on campus and virtually.
— The O'Rourke family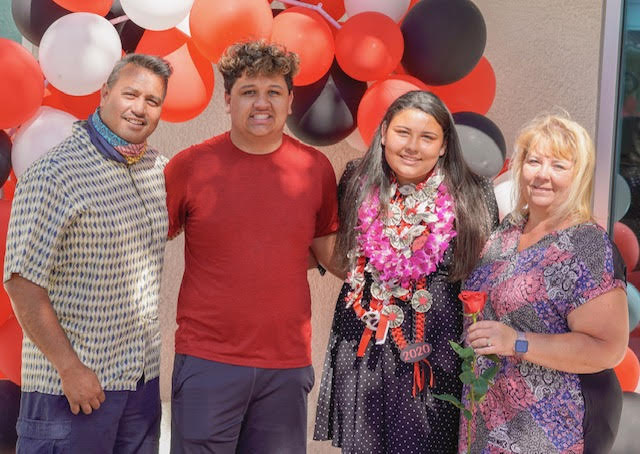 We feel truly blessed to have our children at Fremont Christian School. When we were researching high schools to send our then-freshman son, we were looking for a Christ-centered school that would continue to build upon the values he had learned at his previous school. We found so much more than that when we chose FCS. The teachers are caring, compassionate, hardworking, and respectful of the students and their individual styles of learning. Now, having both of our children attending high school at FCS, we continue to see their growth in confidence, independence, and their walk with Christ. Our children were warmly welcomed by their peers when they each started ninth grade at FCS. Our family has been blessed to form wonderful friendships with other school families through sports and other events as well.
— The Iqbal family

With each passing day of Jaxen's freshman year, I am more and more confident that Fremont Christian is the only school for him. Jaxen felt welcomed from the moment he applied. From his interview with Dr. Meyer, to walking into the office to choose uniforms, or through various email communications, each interaction has built our trust in FCS. It's so important in the teenage years that students are seen and known, and Fremont Christian has conveyed by their actions that they see and know my son.
Jaxen felt a sense of belonging before the school year even began. The boys' soccer team was his first opportunity to interact with classmates and coaches/teachers. Coach Liston, Mr. Reyes, and the entire team welcomed Jaxen and made him feel like a valued member of the team, giving Jaxen the confidence that he was a Warrior.
This sense of belonging transcended the soccer field, as the entire student community has been so very welcoming. At the well-organized New Student Orientation in the fall, staff and students of all grades were there to greet him, answer questions, show him around, and help him get settled. It didn't matter that many of the high school students had attended FCS before — they included him from the very first day, and he has made some wonderful friends!
Jaxen has been supported and guided throughout his transition by the administration and all of his teachers. Their high academic standards were indeed a shift from Jaxen's previous educational experience. The online resources Fremont Christian has available to keep me in the loop as a parent are outstanding. From the ability to see assignments and grade reports to weekly emailed schedules — all of these allow me to be involved in Jaxen's education.
Jaxen is so very happy with his Fremont Christian experience so far. His confidence has grown athletically, academically, and spiritually — and it's only been a few months! I am very appreciative of the entire Fremont Christian staff, students, and families for making Jaxen's freshman experience amazing and for welcoming our family into the FCS community.
— The Bernetsky family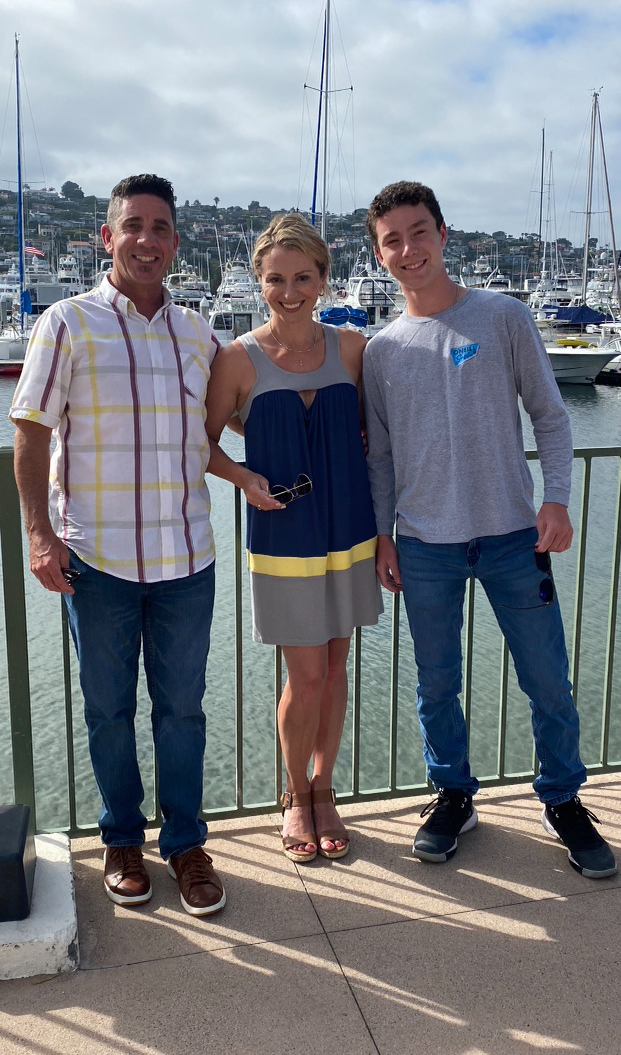 We have been a part of the Fremont Christian School community for almost four years and couldn't be more pleased with the education that our tenth-grade child is receiving. After having spent preschool through sixth grade at another school, our son was understandably apprehensive about the move. However, within a month at FCS, he was excited about school and thanked us for making the switch.
Academics were the primary draw for us, and we have seen tremendous growth and new areas of interest for our son, fostered by the excellent teaching staff and the varied opportunities offered at FCS. The expectations are high, and the students rise to the occasion.
The academic emphasis is strong and is coupled with a staff that helps to develop each student's strengths and build their confidence, while at the same time teaching accountability and responsibility. The smaller class sizes are a blessing and encourage a dynamic classroom environment our child thrives in.
FCS has proven a critical ally in continuing to help our son grow in his relationship with Christ. He has forged bonds with his fellow students through academics, sports, and extracurricular activities. The dedication of the staff to the students' spiritual and academic growth is palpable. Our family feels very blessed to be at FCS!
— The Emmett family
Big-School Opportunities in a Small-School Environment