2019 NCS CIF Baseball Championship Win
May 28, 2019
Congratulations to our Varsity Baseball team on becoming the 2019 North Coast Section (NCS) of the California Interscholastic Federation (CIF) Baseball Champions!
The Fremont Christian Varsity Baseball team won its first ever North Coast Section Championship on Saturday, May 25, with a score of 5 to 3 over Berean Christian.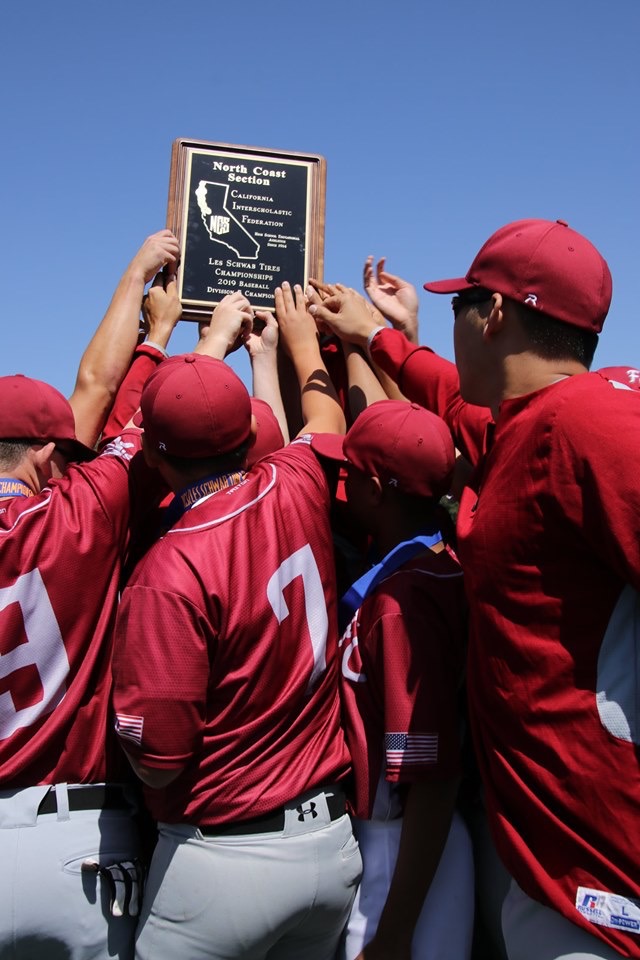 ---
Important Plays
Fremont Christian started the scoring when Alex W. (12) doubled in Tyler W. (11) to make it 1 to 0. The FCS score would go up 2 to 0 after Bubba G. (12) doubled in the third inning, stole third base, and then scored on an errant throw.
Fremont Christian trailed 3 to 2 in the fourth inning until Jadon C. (09) doubled home Emilio M. (09) to tie the game at 3 to 3. Nick L. (12) then made the play of the game on a squeeze play to score pinch runner Matthew V. (11) to make it 4 to 3.
John S. (12) had an RBI single to score Westin C. (12) for the fifth run, bringing the final score of 5 to 3. Bubba G. (12) would pitch the last three scoreless innings to get the save as Emilio M. (09) caught the last out on a high pop up to secure the Championship for FCS.
---
Coach Gomez on their win: "I could not be prouder of a group of young men. The love and togetherness they show for one another explains why they are champions."
---
Winning Moment
Big-School Opportunities in a Small-School Environment