5th Annual Warrior Family 5k
September 10, 2020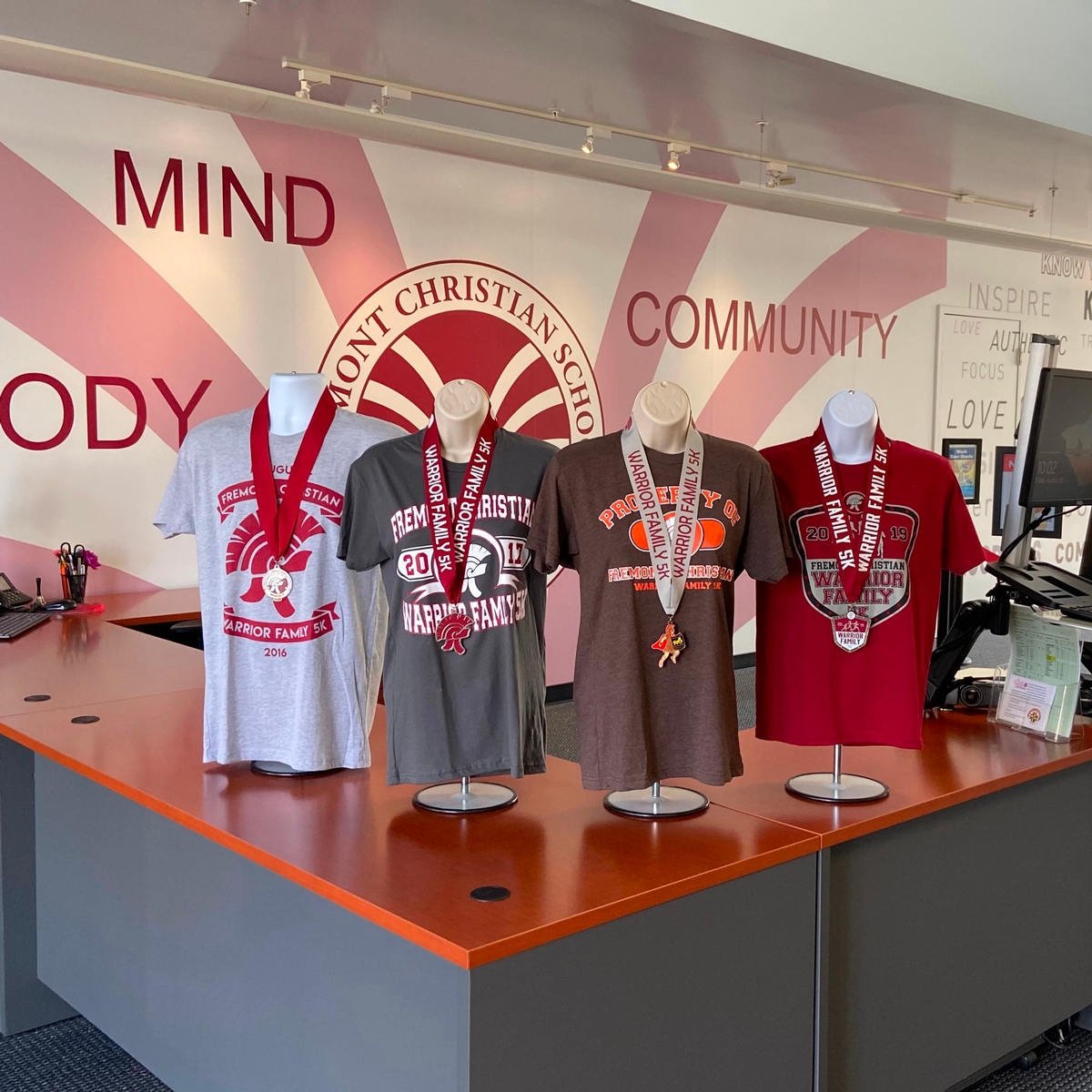 Fremont Christian School invites you to participate in our 5th Annual Warrior Family 5k, taking place virtually anywhere you choose. With the challenges we are all facing in 2020 we're going virtual to celebrate our 5th Year running as a community.
You can run or walk 3.1 of fun and show off your Warrior spirit!
All participants will receive a commemorative t-shirt and a customized participation medal.
You don't have to be a member of the FCS community to participate. Everyone is welcome to help support our school!
Registration is $25 for participants 19 years old or younger and $40 for adults 20 years or older.
Registration is open now. To register visit https://endurancecui.active.com/new/events/71028654/select-race?_p=22621552134088962
Big school opportunities in a small school environment: Fremont Christian School partners with families to provide our every day kids both an extraordinary education and genuine encounters with Jesus, all within a community of compassion.